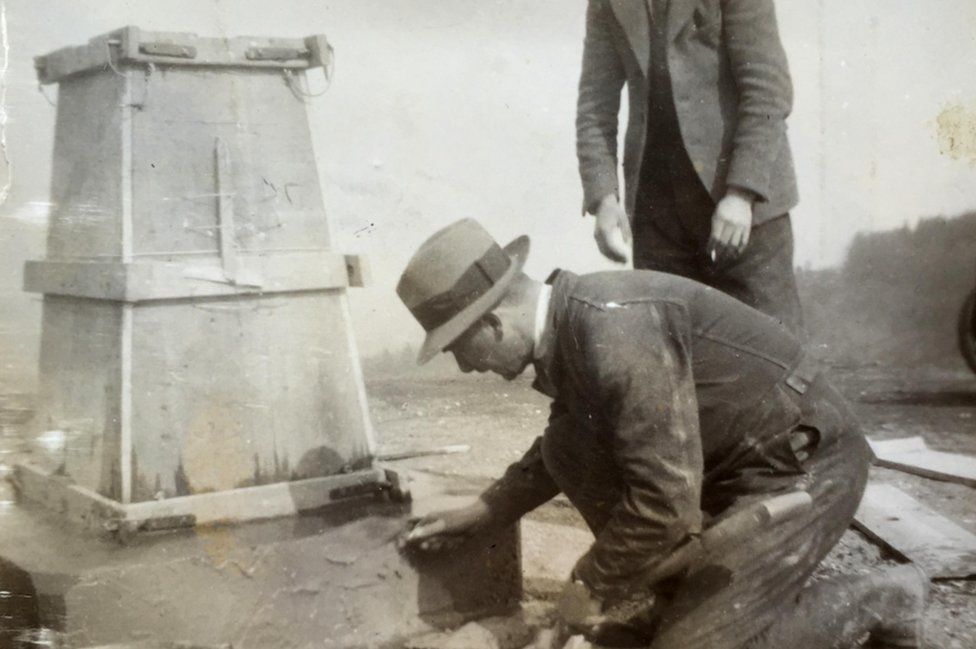 On 18 April 1936, a group of surveyors gathered around a white concrete pillar in a field in Cold Ashby, Northamptonshire, and began the retriangulation of Great Britain.
Ordnance Survey (OS) is celebrating the 80th anniversary of the triangulation pillar, most often known as a "trig pillar" or "trig point" and a welcome sight to many a walker as they reach the peak of their walk.
There were once about 6,500 trig pillars, built by the early surveyors at OS.
The pillar was devised by Brig Martin Hotine to provide a solid base for the theodolites used by the survey teams and to improve the accuracy of the readings obtained.